PES2Card - Freebie
---
How to produce images using PES2Card?
This question will be answered by a new (1.01.008) version of the PES2Card utility. This facility will be available for everyone. Owners of the PES2Card card module will be able to make image lists of cards they are about to write. To give you a preview, we have chosen to publish a couple of screenshots.

You need to download the PES2Card software from the download page. There is no need to have a PES2card card module. Unzip the downloaded file to a floppy and run setup. This installs the PES2Card software on your computer. The bitmaps function is on the Read Card dialog.

Available to everyone will be the next set of bitmaps.
The sample chosen comes from Brother card #29.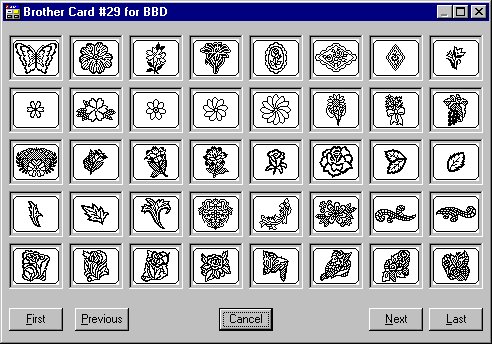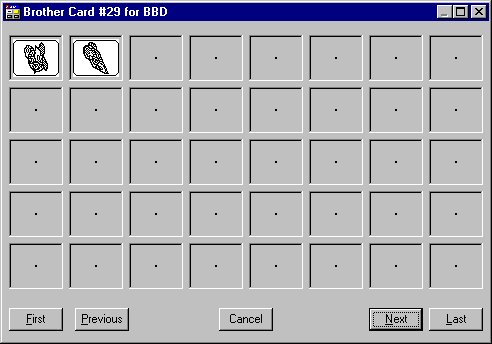 Owners of the PES2Card card module will get the next set of bitmaps when they write the designs of Brother card #29 to a Viking card. Note the support for more than 35 desings and also note the support for P1, P2 and P3.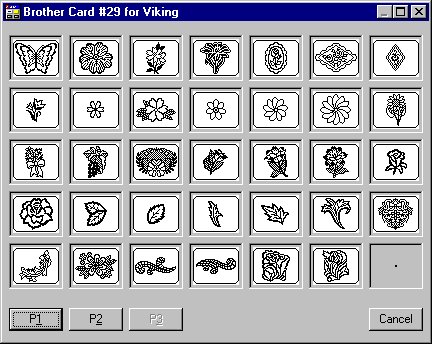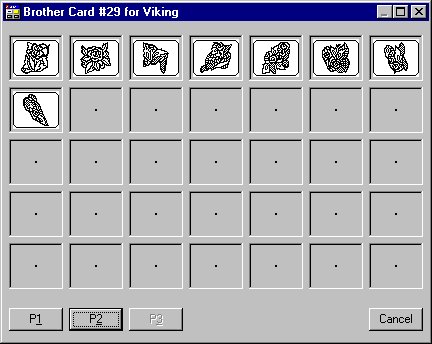 ---
Last Modification: July 22, 2000 (c) Copyright 2000, Jos Timmermans